With its tiny population of less than 600 people and the simplistic lifestyle, life on Cocos is anything but hectic. As the locals like to say, it happens when it happens. Doors are unlocked and keys left in the ignition.
With so few people you'd expect social life to be minimal but fun on the Cocos is what you make it -think beach barbecues, swing dancing lessons, dress-up parties and camping excursions to the outer islands. Whatever you organize, just expect the rest of the island to turn up too.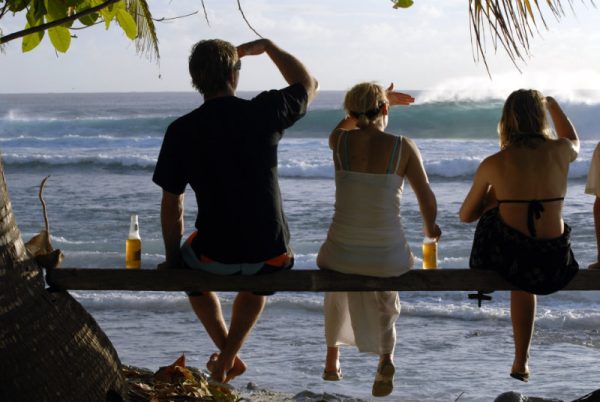 Kite Surfing and Watersport Paradise
While you could easily spend all day lazing on an empty beach, it's the water activities that makes a trip to the Cocos Keeling Islands truly memorable. The turquoise waters, temperate climate and palm-lined beaches, means that this is your holy grail for almost any aquatic activity.
The best part is that with only two inhabited islands, the other 25 are yours to explore – Robinson Crusoe style. Some even offer free camping as long as you bring all your own equipment, fresh water included.
From April to September, the consistent southeast trade winds turn the islands into a kitesurfing paradise. Uncrowded, sandy beaches, butter flat water and tropical scenery are the winning combination for beginner to expert kitesurfers.
A highlight for any kitesurfer, is a lagoon crossing across the turquoise waters to Prison Island. So clear are the waters that you can see huge manta rays and swarms of fish in the waters beneath. If the wind isn't blowing, a Stand Up Paddle or kayak are just as good.
Beneath the surface, the Cocos Keeling Island provide a five-star snorkelling and diving paradise. Submerge your head under the transparent waters and you're greeted with pristine gardens of colourful corals, myriads variety of tropical fish, reef-sharks, manta rays and turtles
For the adventurous scuba divers there are wrecks, overhangs, and caves to explore, There's also Kat, the resident dugong, who is as friendly as the rest of the Cocos locals.
If you're a surfer, you'll never have to battle with the crowds to catch a first-class wave. When you're done, leave your board in true Cocos style at the shack on the beach. This is the Cocos after all, it will all still be there for your next session.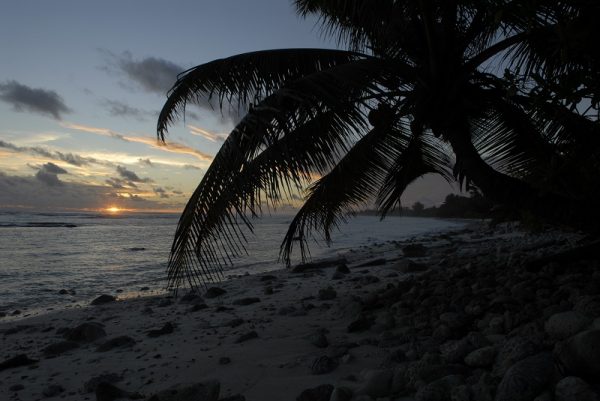 If You Go to Cocos Keeling Islands
For more information, visit https://www.cocoskeelingislands.com.au/
Getting to Cocos Keeling Islands:
Flights to Cocos Keeling Island are only available from Perth International Airport in Western Australia and leave twice weekly with Virgin Airlines.
Where to Stay in the Cocos Keeling Islands
There's a small variety of accommodation options on West Island ranging from motels, to self-contained rooms and houses. There are also limited options available on Home Island.
Climate in the Cocos Keeling Islands
The Cocos Keeling Islands experience two main seasons. The trade wind season from April to September and the doldrum season from November to April. Temperatures during both seasons are approximately 30 degrees with evening temperatures rarely below 24 degrees.
Author Bio: Nina Burakowski is a freelance writer with a penchant for outdoor adventures. She's traveled to Timbuktu, hiked the great wall of China and scuba dived in Saudi Arabia. These days though, her favorite destination is her home state of Western Australia.