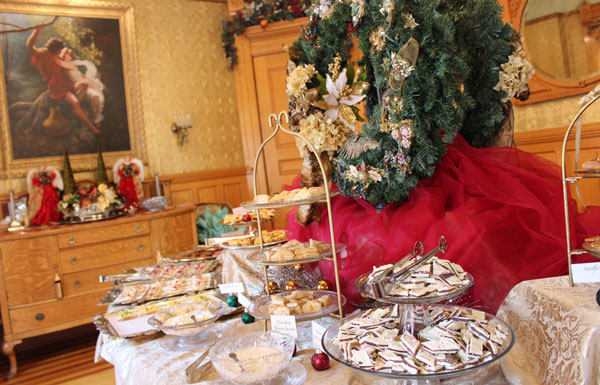 We had timed our visit just right, for the Nagle Warren serves an "Afternoon Tea" on the weekends. During the Christmas holidays, the B&B is decked out in traditional Victorian fashion for a special Holiday Afternoon Tea. The tables are filled with sweet treats, scones, cookies and more, while pianist Jake Martin provides holiday music on the antique concert grand piano.
The Holiday Tea was fun; my sister and I entertained my mom with family stories while we enjoyed the good food and music, adding the experience to our bank of good holiday memories.
The cost for the Holiday Tea is $22.95 and the tea is open to non-guests as well. Reservations are required.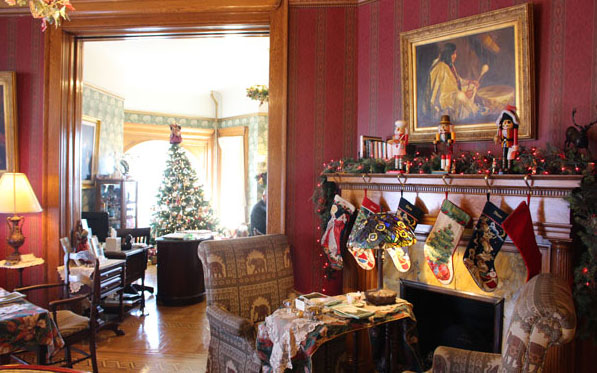 Continued on next page