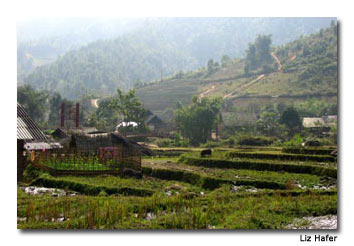 In this immense Vietnamese valley, curious children practice newly-learned English and red-dressed women entice buyers with hand-crafted wares.
Living in Vietnam: Welcome to the Jungle www.goworldtravel.com/ living-in-vietnam Moving to Vietnam to teach English opened my eyes to a whole new world. This rapidly-changing country is rich in culture and tradition.
In Vietnam, 5 million bikers turn wide boulevards into chasms of fear. They drive on the sidewalks and straight into shops. Here, chickens become breakfast.
A traveler reflects on her visit to the Ho Chi Minh Mausoleum, ranked the sixth ugliest building in the world by CNN.