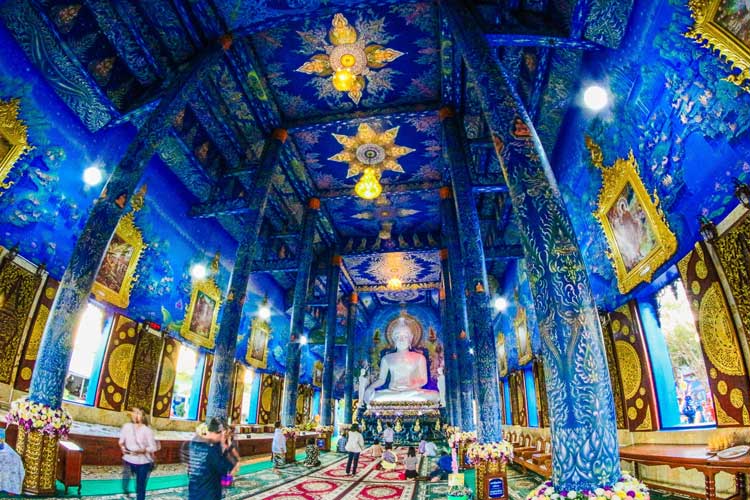 Thailand is a Top Destination for Digital Nomads
The legendarily low cost of living in addition to its tropical weather has made Thailand a top destination with expats over the last few decades, and DNs are now following the trend.
Internet coverage is strong through most of Thailand. If you are based in one of the big cities you can work easily from any number of places. Free Wi-Fi is common in most of the cafés and restaurants in the city.
Plus, the Thai government is positioning Thailand to be at the front of the DN revolution. In 2018, a Smart Visa was introduced, allowing nomads to stay for up to four years.
The prices in Thailand are similar to in Vietnam. Expect to pay $300 for a furnished apartment in a safe area. As in Vietnam, street food is delicious, varied, and best of all cheap.
For $2 you can eat almost any meal from a food stall. You can eat at a decent restaurant for under $15 a head. More upscale options are available at reasonable prices.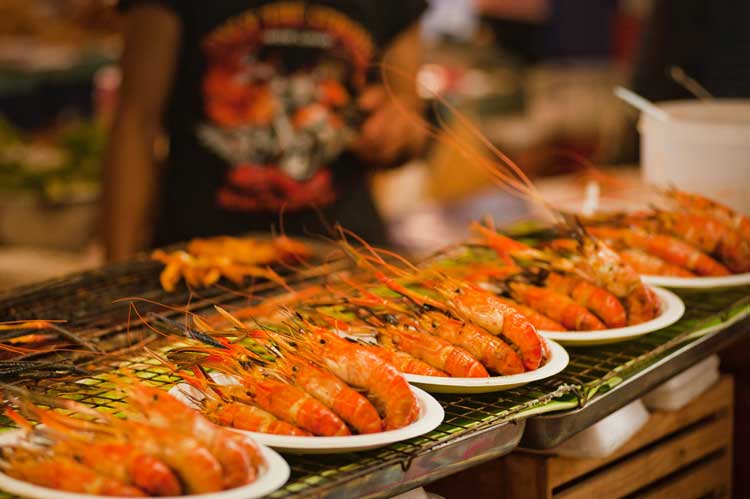 Thailand has something for everyone. Although areas like Pa Tong attract hordes of tourists (and everything that goes with them), you can easily find quieter towns and cities.
Chiang Mai regularly tops of lists of best DN locations, but all the big cities have co-working spots providing reliable internet and a friendly, relaxed atmosphere.
Chiang Mai, not as cheap as the internet may have you believe, is one of the more upscale places to live here. The standard of living is high, but you can live well on about $1,500 a month or less.
The city has a more relaxed feel to it than other big cities in the country—even the traffic seems less manic. The city is also safer, pickpockets are rare, and lots of the drunken crime you see in other Thai cities is absent.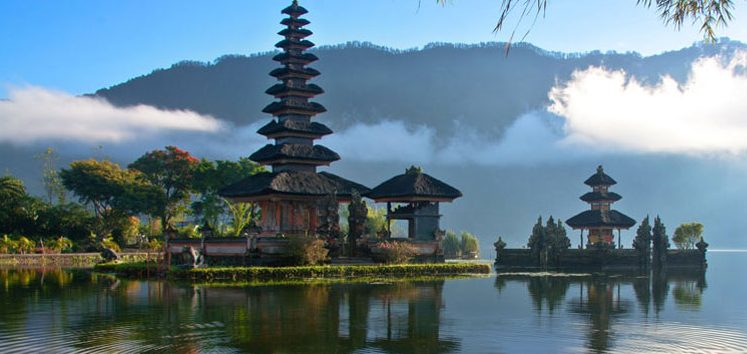 Indonesia: Digital Nomads
Indonesia and especially Bali, is arguably the most popular DN destination in the world. Most cafés and hostels have (slightly slow) Wi-Fi, but houses and co-working spaces are usually equipped with fiber-optic broadband.
Bali has plenty to do and see. The beaches are a mecca for surfers, from quiet breaks for beginners through to the reef breaks where the professionals hang out.
The busy nightlife here offers plenty of lively bars and nightclubs on the west coast. Plus, this is a foodie haven, with tons of different eating options, including lots of healthy and vegan choices.
Bali has a rich spiritual history. Its well-preserved temples are often empty and make for a relaxing afternoon. The Buddhist culture is strong and gives Indonesia a peaceful feel.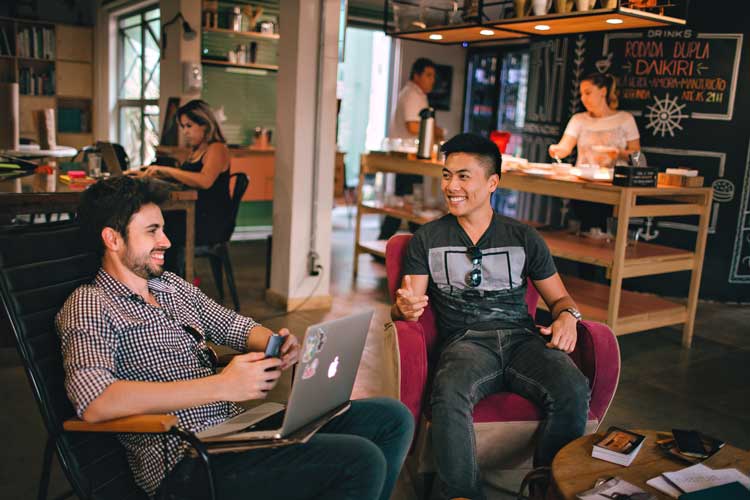 Hubud in Bali was named among the 10 best co-working spaces in the world. It's a high-end option offering co-working and co-living and encourages social activism and volunteering as a way of giving back to the local community. 100 hours per month costs about $220.
While Bali can be very affordable, many prices are aimed at tourists, so you need to spend time looking for places that charge local rates for everything from accommodation to food.
You can rent a two-bedroom house with a swimming pool for under $900 a month; a more basic two-bedroom house runs about $300 per month. Rates vary at guesthouses, but you can expect to pay around $30 per night.
Supermarkets carry imported goods plus other staples, but the best fresh produce is at the markets. Set an alarm—they open at 4 a.m. and after 6 a.m. they generally stop selling fresh produce and start selling souvenirs and trinkets.
Indonesian coffee is also excellent. Fresh and cheap, it fuels much of the nomad productivity on the island.
Author Bio: Kat Kalashian is editor of Live and Invest Overseas. She grew up living and working in Ireland, France and Panama. She currently calls Paris home. More info at www.liveandinvestoverseas.com