Gone are the days when families used to have to wait once a year for the circus to come to town for quality entertainment. These days, it's easy to see the most talented artists, producers and entertainers as long as you know where to look.
The following is a curated list of world-class exhibits and events, designed with youngsters in mind, currently touring the country. And if you're up for going to Canada, there's even one there, too! Just know that some of these exhibits and events tend to sell out well in advance. I.e.
Buy your tickets now! From a modern take on the traditional circus to Jurassic World, Monster Jam and everyone's favorite – Disney On Ice – here are eight incredible kid-friendly events that could be coming to a city near you.
1. Venardos Circus
Redmond, OR (May 26-June 5), Vancouver, WA (June 8-19), Tacoma, WA (June 22-July 10), Colorado Springs (July 15-31), Fort Collins (August 3-14), Austin, TX (September), Huntsville, AL (October, Louisville, KY (October), Asheville, NC (October), Winter Garden, FL (November), St. Augustine, FL (December)
Website: VenardosCircus.com
Best described as circus meets Broadway meets vaudeville, Venardos Circus blends the best of three worlds. Between the insanely talented ringmaster, jugglers, dancers, trapeze artists, clowns (the cool kind, not the creepy kind) and more, you won't even notice there aren't any animals.
The classic red-and-white striped tent is big, but not too big. It lends itself to a more intimate experience where your kids can make eye contact with the entertainers and feel like they're part of the act.
Since you won't want to miss a thing, purchase your favorite circus treats like popcorn, cotton candy and hot dogs (sorry, no peanuts) in advance when you buy your tickets online. The show is 90 minutes long with a brief intermission.
2. Jurassic World: The Exhibition
Denver (through Labor Day)
Website: JurassicWorldExhibition.com
Do NOT take your kids to Jurassic World: The Exhibition if you're not prepared to hear about it for days to come. That's what happens when the professionals dedicate 20,000 square feet to all-things dinosaur.
Watch your littles' faces light up when they pet a life-like baby dinosaur – including Bumpy from "Jurassic World: Camp Cretaceous." And where else can they get face time with the legendary T-Rex as they explore the jungle (think: theatrical fog, and sound effects) on Isla Nublar (you get there by ferry)?
Highlights include Gyrosphere Valley, the Raptor Experience, the Land of Giants and Hammond Creation Lab – where a strand of DNA becomes a dinosaur. Whatever you do: don't miss feeding time! Ideal for ages 8 to 80, the experience is open seven days a week.
3. Monster Jam
Foxborough, MA (June 4), Landover, MD (June 11), Kansas City, MO (June 18), Nashville (June 25), Salinas, CA (June 26), Cleveland (July 2), New Orleans (July 9), Charlotte (July 16-17), Las Vegas (July 22-24), Pensacola, Fl (August 13-14)
Website: MonsterJam.com
How do you follow something as spectacular as Jurassic World? With Monster Jam (complete with the classic Jurassic Attack truck)!
The entire family will be on the edge of their seats as you watch men and women compete from behind the wheels of crowd favorites like Scooby Doo, the Black Pearl and the Ice Cream Man. Monster Jam's more than 50 trucks race and perform stunts including backflips, wheelies and donuts (the trick, not the treat).
They even compete in a skills event where they have to have two tires in the air at the same time. No, you're not imagining it. The arena really is shaking! That's because each Monster Jam truck weighs six tons and generates 1,500 horsepower.
4. Meow Wolf
Santa Fe (through July 12), Las Vegas (through July 12), Denver (through July 12)
Website: MeowWolf.com
Wear good walking shoes because Meow Wolf's multimedia exhibits are massive. The Santa Fe location, "House of Eternal Return," has more than 70 art-filled rooms to explore.
The Las Vegas location, "Omega Mart," is 53,000 square feet of contemporary art including a surreal supermarket, emphasis on the super. The Denver location, "Convergence Station," features ​​four fantastical worlds created with input from more than 110 Colorado artists.
All of the exhibits are highly interactive – requiring visitors to use props and open doors and portals – each leading to something even more mesmerizing or mind-boggling than the last.
5. Explore Hidden
Atlanta, Austin, Birmingham, Boston, Charlotte, Chicago, Columbus, Cincinnati, Cleveland, Dallas, Denver, Detroit, Houston, Indianapolis, Kansas City (MO), Los Angeles, Miami, Milwaukee, Minneapolis, Nashville, New Orleans, New York, Orlando, Philadelphia, Pittsburg, Portland, San Diego, San Francisco, Seattle, St. Louis
Website: ExploreHidden.com
Hidden is the mother lode of unique events not listed anywhere else. While most events cater to the 18+ crowd, they do offer family-friendly sessions and events.
For example, in Seattle, try go-karting on ice (minimum age of 14) or take your non-picky eaters to the Weird and Wonderful Food Festival where they can taste foods, like scorpion pizza, from all over the world.
In Denver, dress up like Alice to attend The Mad Hatter's Tea Party or bring your best appetite to the Donut Festival. In New York, satisfy your kids' sweet tooth at Candyland – an alternate reality experience centered around sugar – or practice those home run hits at Sluggers – the ultimate baseball experience.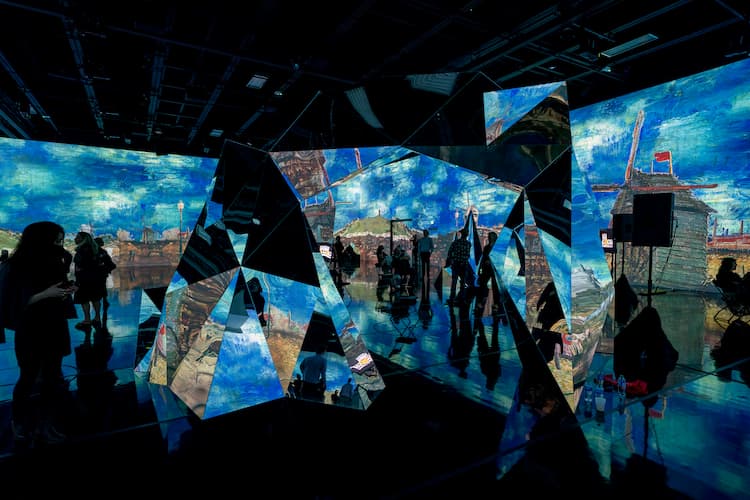 6. Immersive Frida Kahlo and Immersive Van Gogh
Frida Kahlo: Chicago (through May 28), Denver (through May 30), Los Angeles (through June 11), Washington, D.C. (through August 2)
Van Gogh: Cincinnati (through June 1 – August 6), New Orleans (April 18 – June 17), Raleigh (through June 12), Indianapolis (through May 30), Charleston, (July 16 – September 4)
Website: ImmersiveVanGogh.com, Immersive-Frida.com
Older kids interested in art will be blown away by this over-the-top experience offering an immersive introduction to two of the world's most celebrated artists.
Immersive Van Gogh features 500,000 cubic feet of "monumental projections" that bring his most famous works like "Starry Night" and "Sunflowers" to life.
Immersive Frida Kahlo features more than a million frames of video depicting the fearless woman behind the most famous self-portrait in the world.
Both exhibits use the latest in technology and presentations are made on an unparalleled scale. Even if you're not a kid, you'll feel dwarfed by the masterpieces on display.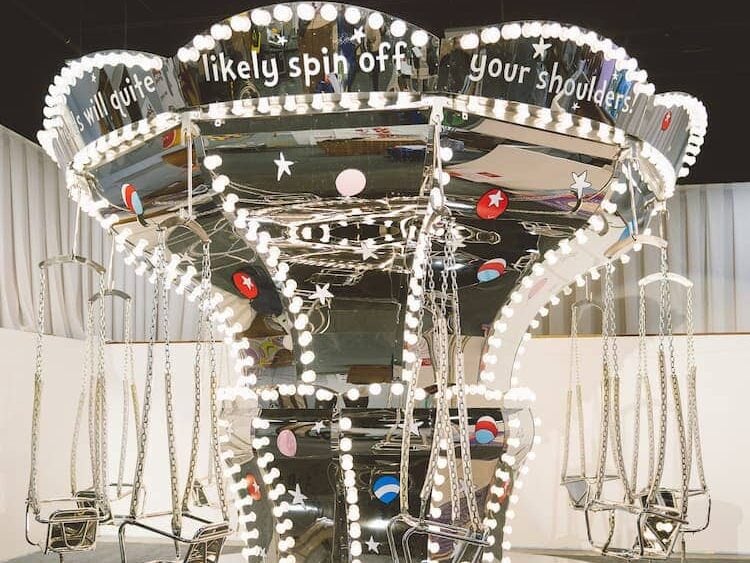 7. Dr. Seuss Experience
Denver (through September 5)
Website: ExperienceSeuss.com
Your kids can flip through the pages of your favorite Dr. Seuss book at home. OR they can step into them at the Dr. Seuss Experience where, "Seuss-tacular" is a real word and it does a really good job of describing this world inspired by bestselling titles like "Horton Hears a Who!," "The Lorax," and "If I Ran The Circus"
This 25,000-square-foot space is home to a cast of colorful characters including the Grinch, Morris McGurk and The Cat in the Hat. Each room is designed to be interactive (even more so if you download the free scavenger hunt companion app) and appeal to kids of all ages.
The main attraction, especially if you're after Instagram content, is the maze of thousands of balloons as seen in "Oh, The Places You'll Go!"
8. Disney On Ice: Let's Celebrate
Toronto (August 30 – September 2)
Website: DisneyOnIce.com
Disney On Ice: Let's Celebrate is basically a "Who's Who of Disney?" family reunion including everyone from Aladdin to Olaf and Nemo to Nala. Of course, Mickey and Minnie make an appearance, too.
Both classics – i.e. "The Lion King" and "Pinocchio" – and modern films – think "Finding Dory" and "Frozen" – are equally represented.
Kids will love singing along to their favorite Disney songs (including "Let it Go," "Beauty and the Beast," and "The Circle of Life") as their favorite characters dance and perform – all while skating as gracefully as Olympic athletes.
The show is broken down into a series of short stories, so it's easy to follow – even for kids with the shortest of attention spans.
Read our other articles for more travel tips below:
Author Bio: Living across Europe and South America unlocked Carri's passion for traveling. Never shying away from a new adventure whether swimming with the pigs in the Bahamas, bird watching in the Galapagos or Heli-Hiking in British Columbia, you never know where you will catch Carri Wilbanks next. She resides in Colorado between freelance trips with her husband and son where they enjoy hiking, mountain biking and skiing.