Fascinating People
Whaling was once the island's lifeblood. Today, tourists revel in the charm and history of this favorite summer hot spot.
We had expected beautiful alpine villages in Switzerland, but also found a land rich with cultural diversity.
When shopping for jewels in Cambodia, here's how you can outfox the gem scammers.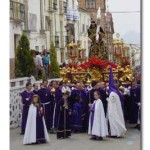 Easter is celebrated for an entire week in Spain, and it's filled with pagentry, ritual and meaning.
Elayne Jude offers her fashionable insight on what to wear when visiting a Muslim country.
In Naples, hands fly and noisy passion fills the streets, making an Italian-American feel more at home than ever.
Rosetta Stone surveyed lovers worldwide to identify the most romantic language. Here's what they found.
Go World catches up with actor Andrew McCarthy to discuss his new book, "The Longest Way Home."
An unwitting teacher uses song and dance to make international connections.
In this coastal Indian town, step back to charming, 18th-century France. Charming except for those door-less toilets.
From butterflies to pyramids, everything seems larger than life at this Mexican archeological site.
Jeju-do Island's real life "mermaids" have a unique place in local Korean culture.
It only takes one person, one experience, to open the door to the joys of world travel.